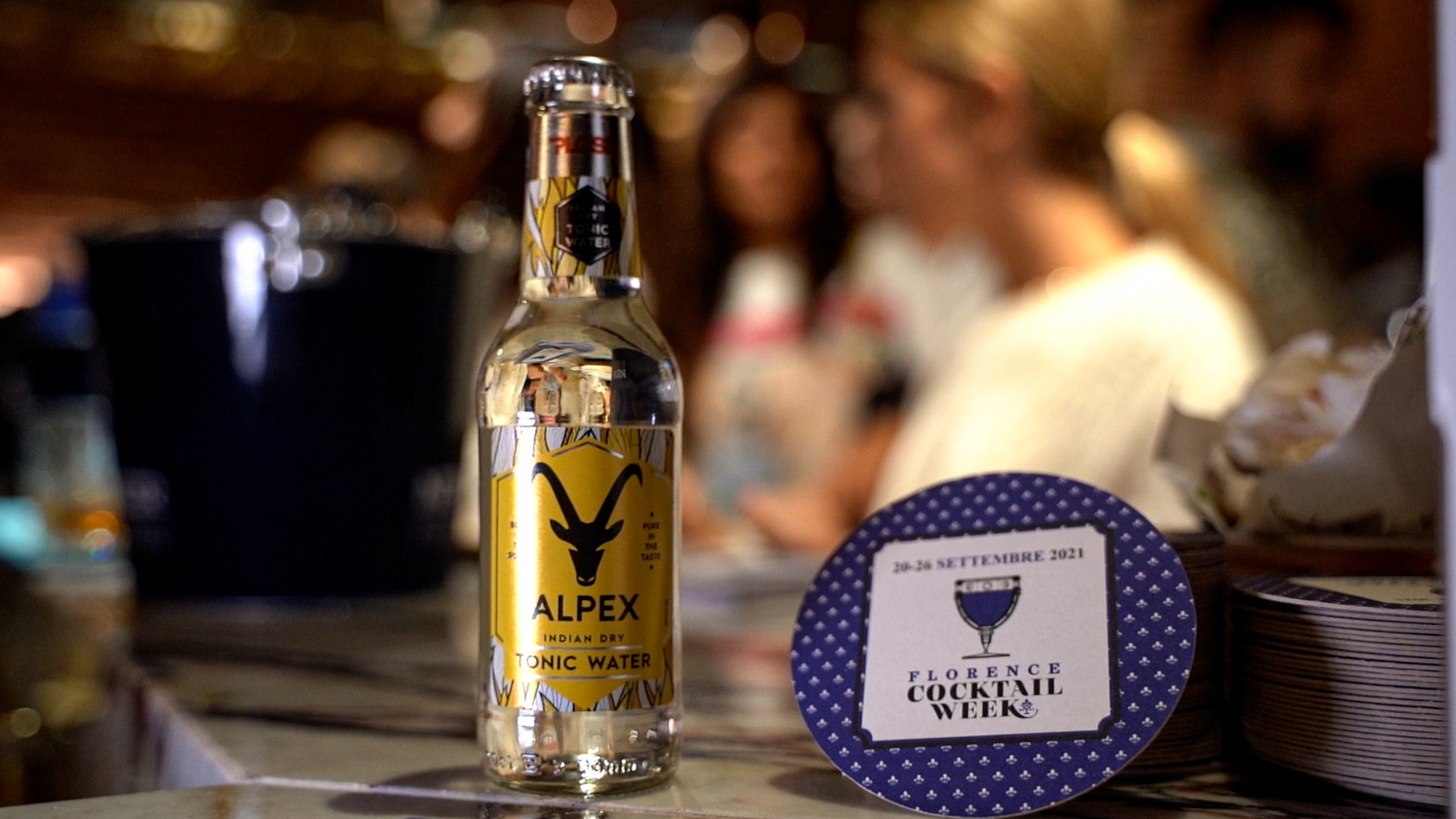 26 Sep

ALPEX SUPREME TONIC WATER by PLOSE protagonist at FLORENCE COCKTAIL WEEK

At the base of signature cocktails and dedicated cocktail lists, host of aperitifs and special "soiréé": Alpex presents its Florentine week dedicated to cocktails.

The Florence Cocktail Week involved the city of Florence from 20 to 26 September with a full calendar of events, aperitifs and masterclasses.

Alpex participated as a sponsor for the soda category by providing bartenders with new bases and ingredients to be tested in order to study original recipes to be proposed in the cocktail lists dedicated to the event.

After Fonte Plose's debut last year as Water Sponsor of the Florence Cocktail Week, with Acqua Plose, this year the entry of Alpex saw the South Tyrolean company even more committed to the event and to promotion of quality drinking, becoming recognize by local professionals not only as a supplier of excellent products but also as a present and reliable partner. Alpex was chosen to give identity and character to the Signature Cocktails offered by various venues, and beyond; the origin of Alpex and the history of values ​​and traditions of Fonte Plose, an Italian family company that has always been involved in the area and in the production of high quality beverages, make it an ideal ingredient also for the drink "RI-esco a Bere Italiano ", Introduced in the cocktail list of FCW bars in the name of the restart and promotion of Italian products.

Alpex's versatility and personality have been appreciated by numerous venues including Inferno, Rasputin, Rex, Fake Firenze, Bitter Bar, Guné and Vip's Bar, which hosted the brand in their "happy hours", cocktail lists and dedicated masterclasses. The public was also able to get to know Alpex at the Opening party on 20 September at the Angel Roofbar & Dining of the Hotel Calimala.